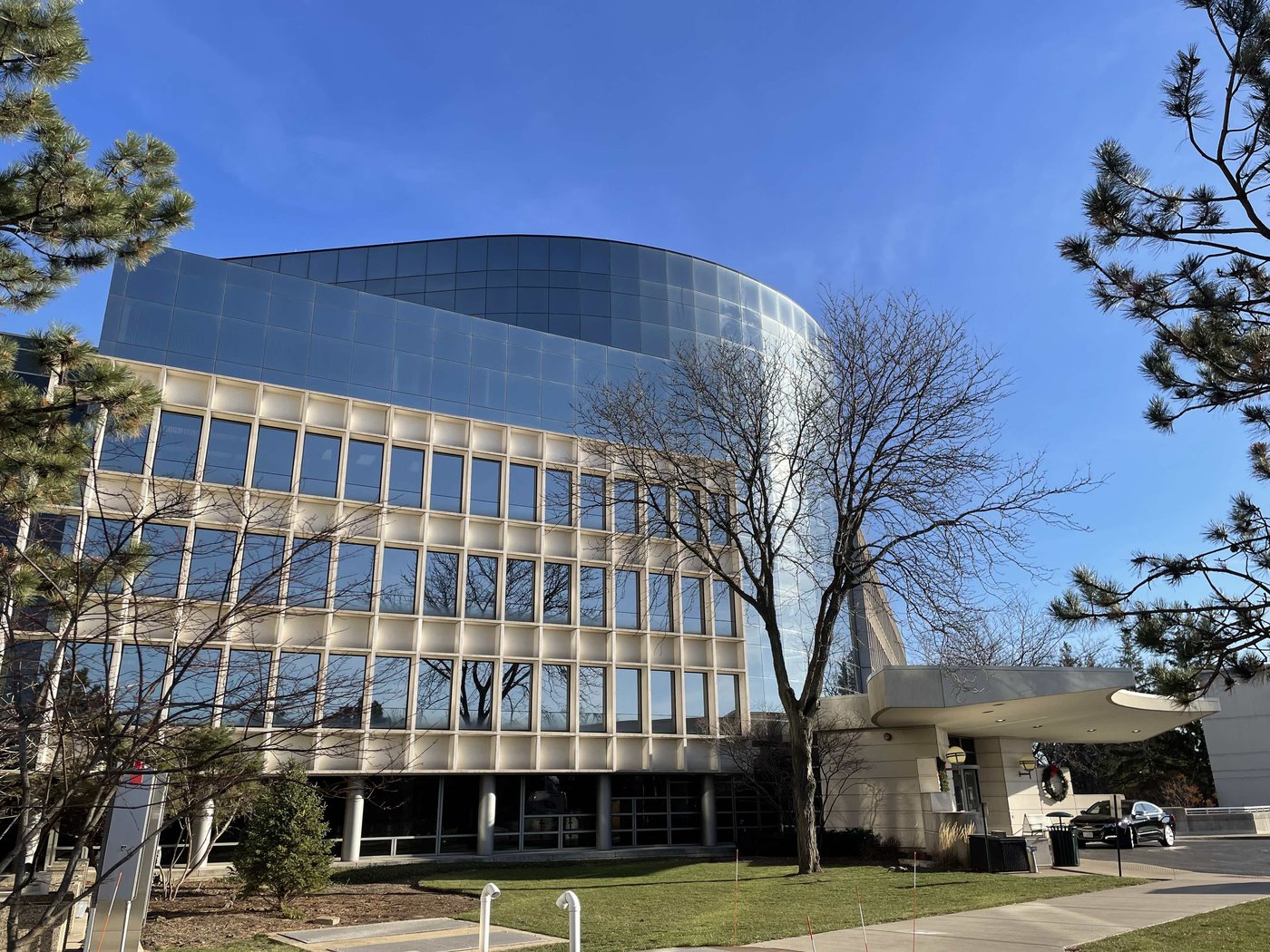 With offices located across Chicago and the surrounding suburbs, the team members of Northern Illinois Foot & Ankle Specialists are proud to serve our local communities. Today, however, we'd like to take a moment to focus on our office located at the Resurrection Medical Campus in Chicago's Norwood Park neighborhood on the Northwest side of the city.
This fully-equipped medical office features a wide range of services to help you take care of your feet and ankles. From state-of-the-art diagnostic equipment to qualified staff, this clinic has everything returning and new patients need to stay healthy and pain-free. Read on to learn more about this convenient location and the services it provides.
Discover What Northern Illinois Foot & Ankle Specialists Can Do For You
Our team of experienced physicians regularly treat a wide range of common podiatric conditions, including:
Meet Our Expert Podiatrists At Resurrection Medical Campus
At Resurrection Medical Campus, our team of highly trained podiatrists is dedicated to providing the best foot and ankle care. Our staff includes:
Dr. Deep Shah: Dr. Deep Shah is an experienced podiatrist and foot and ankle surgeon who knew he wanted to be a foot and ankle physician after suffering a basketball injury in his youth. He was inspired by the doctors who helped him walk again, and he says that this experience has made him a more empathetic and patient care provider. A Western India native, Dr. Shah moved to the United States at age 16. He attended Siena College, where he earned a degree in Biology and a minor in business administration. He then went on to attend Temple University School in Pennsylvania, graduating with a Doctorate degree in Podiatric Medicine and a Master's degree from the prestigious Richard J. Fox School of Business.

During his residency at Crozer Health in the greater Philadelphia region, Dr. Shah received comprehensive training in all aspects of foot and ankle care - trauma, deformity correction/reconstruction, limb salvage, arthroscopy, sports injuries, and minimally invasive techniques - as well as advanced training in atypical pediatric foot and ankle deformities at the Mount Sinai Hospital- Rubin Institute for Advanced Orthopedics in Baltimore. In his final year of residency alone, he led multiple workshops, lectures, and surgical skills labs.

Dr. Shah is excited to be part of the team helping people get back on their feet again. When not treating patients, he enjoys cooking, reading, and outdoor activities.

Dr. Michael Doyle: After earning his Bachelor's degree in Exercise Science from Western Michigan University and minors in General Business and Biological Sciences, Dr. Doyle went on to earn his Doctorate of Podiatric Medicine at the Dr. William M. Scholl College of Podiatric Medicine with membership in the Pi Delta National Honors Society. He further specialized his skillset with residency training in Podiatric Medicine & Surgery with Reconstructive Rearfoot/Ankle Accreditation at St. John Hospital and Medical Center, Detroit and Inova Fairfax Medical Campus, Virginia.

Dr. Doyle is passionate about bridging the gap between advanced medical technology and the patients who need it most. In the past several years, he's been partnering with the medical device industry, working hand-in-hand with more than 30 medical device and biotechnology companies, focusing on realignment towards a consultative approach for their sales organizations, research and development, expansion of medical product indications and healthcare system access, and streamlining operational models to enhance provider & patient access, amongst other objectives.

Growing up working in construction with his grandfather, as well as participating in various sports such as track and field, cross country, baseball, basketball, wrestling, and football molded him into an individual with a never-give-up attitude. This has guided an innovative yet empathetic approach to his practice focusing on evidence-based deformity correction techniques, limb salvage strategies, and trauma management.

Dr. Alan Tenczar: Dr. Alan Tenczar has extensive qualifications in the healthcare field that make him a knowledgeable and respected expert in foot and ankle issues. Board-certified by the American Board of Foot and Ankle Surgery and American Board of Podiatric Orthopedics and Primary Podiatric Medicine, patients can feel confident knowing they are in safe hands with Dr. Tenczar, who strives to treat those he serves with care and compassion while seeking non-medicated solutions whenever possible. He also keeps up with the latest surgical technologies available for diagnostics and surgery when necessary. He has even found success using an assortment of vitamins and medical foods to help improve many forms of neuropathy, including diabetic neuropathy.

As a Chicago native, Dr. Tenczar comes from a long line of physicians that worked with Polish immigrant communities near St. Mary of Nazareth Hospital--from his grandfather Francis Tenczar to his father Theodore; both were general surgeons while his uncle Francis practiced pathology. After completing high school at Gordon Technical High School, he went on to earn his undergraduate degree in Pharmacy from Drake University before attending podiatry medical school at the Dr. Wm. M Scholl College of Podiatric Medicine. He further honed his skills during a two-year surgical residency at Franklin Boulevard Community Hospital before returning back home to open a private practice in 1988, which he continues today at Resurrection Medical Center alongside active staff positions at St Mary's and Elizabeth Hospital.

When not evaluating patients, Dr. Tenczar enjoys reading history books as well as flying as an instrument-rated private pilot, fishing on Lake Michigan for salmon, SCUBA diving, and tinkering with machines—a hobby he has held since childhood that helps him diagnose mechanical issues quickly and has been translated into treating podiatric issues successfully!
Where Else To Spend Time in Chicago, IL
Outside of great podiatrists, Chicago is a fantastic place to visit! From the world-class Navy Pier, which includes rides, entertainment, and incredible views of Lake Michigan and downtown Chicago; to the iconic Willis Tower Observatory, which towers more than 1,400 ft above the city; to the Adler Planetarium, where you can explore the solar system and the universe beyond; to the Lincoln Park Zoo, which is free to the public year-round.
The city also has an array of great restaurants and fantastic shopping areas, such as the Magnificent Mile located on Michigan Avenue. Visitors can also explore some of Chicago's rich cultural history at the Field Museum of Natural History, Shedd Aquarium, and The Art Institute of Chicago.
Visit The Best Podiatrists In The Chicago Area
If you're looking for the best foot and ankle care in the area, look no further than Northern Illinois Foot & Ankle Specialists. We're easy to contact to make an appointment, whether you prefer picking up the phone or using a simple online tool. We're also proud to accept insurance plans from providers across the Midwest region.
Schedule an appointment with our expert team at our Resurrection Medical Campus location today! We look forward to helping you get back on your feet.